Triple glazed, sound reduction, tilt and turn? With so many window options, we're on hand to help you make the right choice
What is the difference between triple glazed windows and acoustic reduction windows? 
Double glazing is the bare minimum requirement for newly built homes, and some people often opt for triple glazing or acoustic reduction windows (which are double glazed). We've listed the benefits of both options below.
ENERGY EFFICIENT
Triple glazing gives you a slightly lower U value over double glazing so in certain circumstances it can be more energy efficient.
SOUND REDUCTION
It also has slightly better sound reduction properties and typically reduces sound by an additional 4db over double glazing .
MORE SECURE
Triple glazing is more secure than double glazing.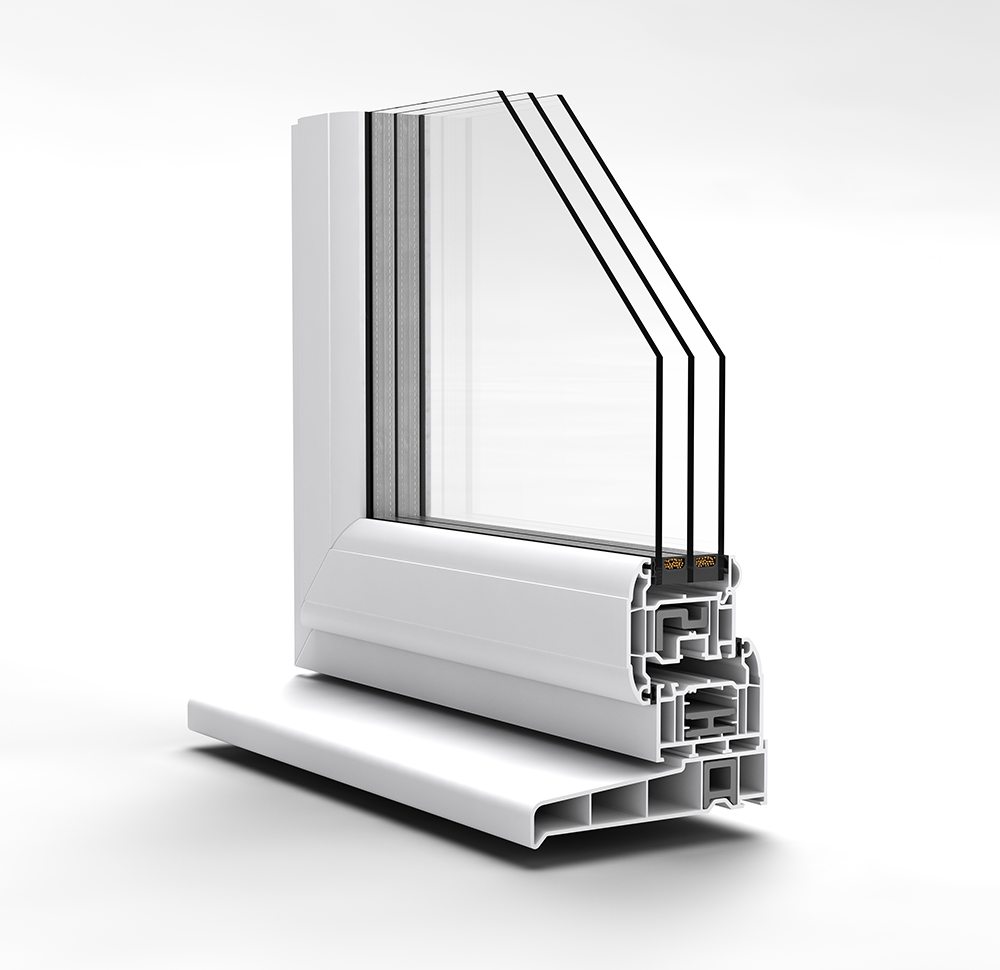 Acoustic Glazing – Sound Reduction Windows
SOUND REDUCTION
If noise is an issue the some form of sound reduction glazing may be the answer. Sound reduction glazing is made up of a 10mm pain to the outside environment and a 4mm low e pain to the inside and either a 20 or 14mm spacer bar.
28MM THICKNESS
A double glazed window is made up of 2 pains of 4mm glass with a 20mm spacer bar in the middle – Hence where the 28mm profile comes from.
BETTER PERFORMANCE
This type of glazing outperforms triple glazing by reducing sound levels inside the room. You also get a slightly more thermally efficient window too.
LIVE ON A MAIN ROAD?
Where noise is an issue or you live on a main road or simply want a nice quiet sleep, then we recommend acoustic glazing over triple glazing.
We are proud to fit Swish, Rahau, and Duraflex window systems to give you a complete choice of the best products.


High Quality Affordable Casement Windows
It not only looks good, it's security conscious as well by complying with BS7950 (enhanced security) in addition to achieving BBA and BSI accreditations.
A comprehensive range of ancillaries allows varying product types to be manufactured, including Mock Horn (from Kits) and French casements, with an infinite variety of accessories and specifications to enable enhanced thermal and acoustic performance, choice of colour, or to suit specific regulation or standards.
Achieving better SAP calculations under the Code for Sustainable Homes initiative, plus BFRC C, B or A rating for enhanced energy efficiency and a BRE expected lifecycle in excess of 35 years, our system has the ability to meet your needs
The benefits of casement windows 
HIGH SECURITY WINDOWS
Secure by Design is available as an option on all our Windows.
UNLIMITED DESIGN OPTIONS
Expanding the choice of colours to any specific RAL colour. Whatever your colour choice –  we can supply it.
ENERGY EFFICIENT DESIGN
All casements can be supplied to achieve the necessary WER (Window Energy Rating). We ONLY fit "A Rated" windows.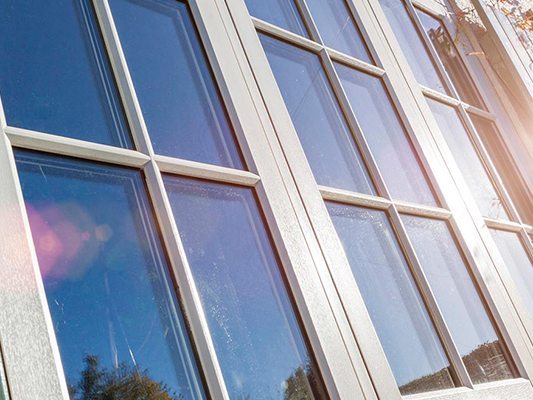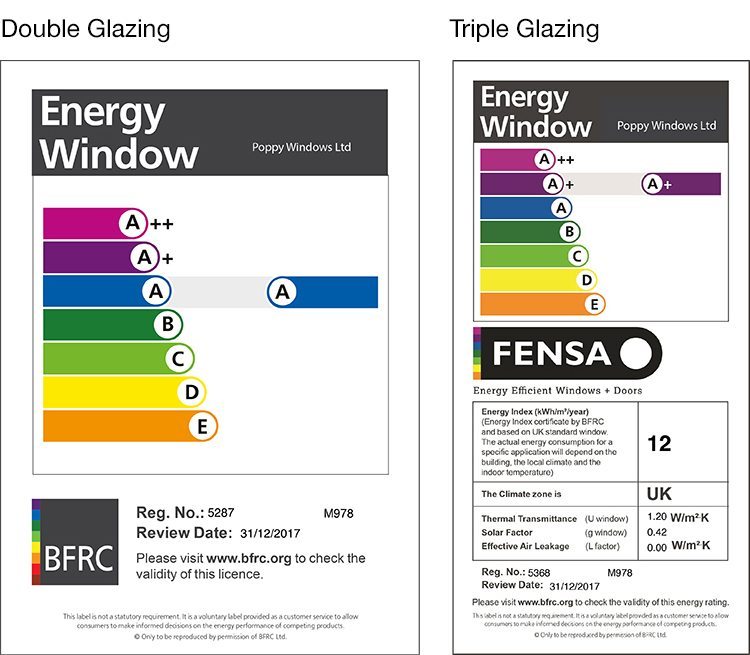 Energy Rating 
With the ever increasing rise in fuel costs there has never been a better time to make sure you save as much energy, and money, as possible.
A staggering 26% of all domestic heat loss escapes through the windows! By using our windows you could save money on your heating bills each and every year. Our advanced coating technology reflects radiated heat back into the room, rather than allowing it to escape through the windows. At the same time it allows free heat and light from the sun to pass through the glass.
The result? Lighter, brighter, warmer and more energy efficient homes thanks to advanced thermal insulation, from Poppy Windows.
Make cleaning your windows effertlessly simple with tilt and turn windows
The Tilt and Turn range features a dual opening mechanism for security, safety and practicality.
By twisting the handle to 90 degrees, the sash tilts inwards to provide gentle ventilation; when turned to 180 degrees the side hinges engage to enable the window to be fully opened for ease of cleaning or fire escape.
With looks that will last, seamless sightlines and ease of installation, this is the professionals' choice.
Plain, pseudo casement and dummy transom styles are available with many options and accessories relating to glass design, performance, colour and ironmongery. Security is not compromised either, Tilt and Turn windows can be fitted with a variety of hardware and locking options and also conform to BS 7950 high security status.
The POPPY view on Tilt and Turn windows is that if you like to clean your windows yourself then these windows are great. They allow you to open the window inwards and to safely clean them.
Energy Efficiency
All Tilt and Turn products can be supplied in any of the above specifications to achieve the necessary WER (Window Energy Rating) A, B and C products are supplied with the appropriate BFRC label/certificate which can be used in the consumers HIP's pack.
All windows are tested to the latest British/European standards for air, water and gusting performance via BSI and BBA.
Windows are available to meet Secure By Design standards, this is based upon meeting the requirements of BS7950 and exceeding 'Enhance Resistance' testing.
Tilt and Turn Features
Available for both the 65 and 70mm integrated systems
Tilt and Turn available in both featured and bevelled
Full depth Euro Groove that is compatible with most types of hardware
Complemented by a full range of ancillary products
Conforms to BS 7950 security standard
Full range of co-ex bead styles capable of glazing 24mm and 28mm units
Complete compatibility with hinges, handles and hardware from the 65mm Diamond Suite
Full range of aluminum and steel reinforcement
Dedicated reinforcement sections available for maximum strength
Q-lon gasket
Colour options
White, Mahogany, Golden Oak, Mahogany on White, Golden Oak on White., Chartwell Green, Black, Grey, Red and many more.
10 YEAR WARRANTY
Every Poppy Windows installation comes with a 10 year warranty as standard
PROUDLY ETHICAL
Poppy Windows are an ethical company. We put the customer first
QUALITY INSTALLATION
Expert fitters and a superior attention to detail
ANNUAL SERVICE
FREE Annual Service for your new Windows and Doors